Notepad++ is a fantastic free application which is a replacement for Notepad in Windows. For such a basic free app, it really is packed with functions and makes text editing and markup very simple. Its functionality can be extended further by utilizing a range of plugins. It is very popular among developers because of its ability to be set up and customized to suit a user's specific working habits.
To help you get the most out of Notepad++ we have put together a list of the best Notepad++ plugins you can download right now.
Similar to a browser and other programs Notepad++ supports a huge range of plugins that add power and functionality to an already great application. Notepad++ has itself fostered a vibrant community of developers who have created plugins to solve just about every big and small problem. There are plugins designs to assist all kinds of users to do more and be more efficient – from coding to editing, navigation to coloring, you are sure to find something to make your tasks easier.
The plugins are super easy to install, and there is no need to go elsewhere to download them –  they are all included in the Plugin Manager. Find the Plugin you want to add, and check the box and install. Simple! You will probably be prompted to allow Notepad++ to restart after each installation. This can be done all at once after installing several plug-ins or you can do it individually.
How to Install a Notepad++ Plugin
Open Notepad++ and select Plugins.
Select Plugin Manager, then Show Plugin Manager. Anew window will appear with a selection of plugins.
Select Settings at the bottom left and check the box next to Show unstable plugins and click OK. This gives you some information, so you know what to expect for each plugin.
In the main window, just check the box next to a plugin and select the Install
Once installed, you need to go back to Plugins and enable the ones you installed.
Now you know what to do, this is our round-up of top choices for Notepad Plugins to install. Whatever your profession – writer or editor, coder, web designer – there is a Notepad++ plugin here that will make life just a little easier for you.
Explorer
This simple plugin allows for a window to be opened on the left side of the editor so that you can quickly and easily navigate to find any computer files you want to open. This is super handy if you open and work with a lot of files. It works the same as Windows Explorer and makes it simple to find what you're looking for across a local computer or network drives. You can also see the location of the current file that is open.
Autosave
This plugin is a life saver for a lot of people. You definitely want to have this plugin installed for peace of mind, as it automatically saves your document.
You can control a number of details about the autosaving, like how frequently you would like it to occur (after every 10,15 mins etc). Even if you forget to save and you close the program, you can retrieve the last backup, without having to worry.
Compare
This is a very nifty and useful plugin for working within Notepad++. It takes a task which could otherwise be inefficient, or a headache, and makes it super simple. It does exactly what the title suggests: compares your work to a saved copy, so you can check editing, code or whatever. This is an essential tool for detailed work and is time-saving and invaluable.
It displays the two files side by side and will scroll them both together. The differences between the two files are very easy to locate as they will be highlighted in different colors. Very, very handy!
MultiClipboard
This is another simple and very useful add-on. As the name suggests, this Notepad++ plugin creates an editable clipboard that allows you to save a number of selections of text, as opposed to only the last selection. It displays a small window on the left side of the pane and shows a line entry each time you use the copy or cut command. Once listed in the MultiClipboard you can then select each one individually as you need, and paste into your file. It is brilliant! There are other programs that would benefit from having something like this tool too.
SpellChecker
It is always good to have a spell checking capability on hand when you are writing. Typos are inevitable no matter how much you write or know how to spell – catch them with SpellChecker. It is a useful secondary check for your work. SpellChecker does just what it says and can check the spelling in a variety of languages.
Customize Toolbar
This is a great tool which allows you to customize your toolbar so that exactly what you use most frequently is a hand. It lets you customize the toolbar by adding, removing or shifting around menu items. Since you cannot do this by default, grab this plugin and customize away.
FingerText
FingerText is very useful for speeding up your work, especially if you find yourself writing the passages repeatedly. When in this plugin, you can set-up trigger text and link it to a hotkey. It is very useful for coders, as it makes it very quick to write the same block of code multiple times. You then use the hotkey in your document and it auto fills with the entire block of text. It is a real time saver.
HTML Preview
HTML Preview is another useful Notepad++ plugin- an indispensable one for coders. It gives you the ability to view your work in an HTML page, so you can quickly and easily see if what you are doing looks as you want it to. Simply press Ctrl + Shift + H to bring up a preview.
It only works in pure HTML, and won't read a CSS stylesheet. But, it is still a good quick check that is faster than exiting Notepad++ and taking your work into a browser.
TopMost
TopMost is a super simple plugin which allows you to keep Notepad++ always on top of other programs. Good for when you need to keep many programs open and regularly switch between them.
TextFX Plugin
Another one for the coders. This plug-in helps in closing off tags and will save you time in HTML and XML by auto-closing tags.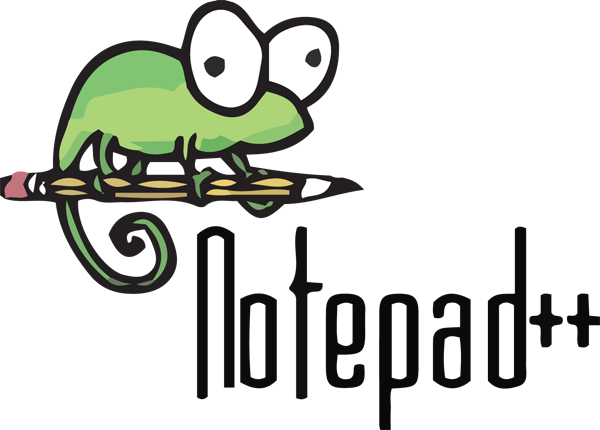 There are few more Plugins such as Code Alignment, NppFTP, Npp Export, etc.