College students often look for ways to counter the cost of college and universities by getting jobs, however sometimes it is difficult to be able to balance a decent paying job with classes and extracurriculars.
Given that the Internet is a place where you can find almost everything, online jobs are also there to help anyone to make some extra cash, or even a full time working opportunity.
But, there are so many options and websites, and job offers and amount differences, that the search can be quite overwhelming and exhausting.
Here we have put together a list of what we believe are great job choices for you to narrow down to if you're looking at an online job to have an extra income. You will find examples and an approximate payment amount for these jobs and a couple of tips on how to get started on them.
Social Media Manager
This job is a great way to have a good income; it's fun, it has a flexible schedule and it has the upside of making connections with businesses you're interested in. The purpose of a social media manager is to be the voice and face of a business on different platforms; you will also be in charge of promoting deals and content as well as interacting with followers.
To get started in this line of work you should post your resume on random job boards, or make a direct contact with local companies. You should focus on social platforms that are very familiar to you, that you already know how to handle and use in order to boost your pay.
Design a plan to connect with customers using fats paced social media like Instagram or Snapchat, and give those ideas to smaller companies that maybe haven't explored those options.
Average Income: $15-$40/hour.
Online Tutor
Why not put to good use your academic knowledge and start making some money out of it? You can start your own tutoring business online. You can offer yourself as a tutor for high school students or college students too. It can also include tutoring for extracurricular activities, such as music, social media, art, fashion, or whatever you may have to offer.
You can start by posting your services on sites like tutor.com or Wyzant. You can also create an online course and sell it through sites like Udemy, Skillshare or go ahead and start you own website!
Average Income: $13-$20/hour or more.
Data Entry Clerk
These jobs are generally very easy to do, and don't require a lot of experience, sometimes even none at all, so they're a great starting point. All you need is a computer and an internet connection.
These aren't the best paying jobs, but like we mentioned before, it's a great way to get started with online jobs and to familiarize yourself with the field.
There are several websites where you can find data entry jobs with varying pay and flexible hours. You can try Clickworker or DionData Solutions for these types of jobs.
Average Income: $9-$16/hour.
Resume Writer
Sometimes students who are about to graduate or looking for a new job, have an out-of-date or obsolete resume. You can offer to help them polish their CV are make it more attractive and job-search-ready.
This is also a great way to start an online job because it has very flexible hours and the workload is relatively easy to combine with the rest of your activities.
To get started in this line of work, there are websites that channel the incoming projects and then give them to you. Check out ResumeEdge or WriterBay and apply. Keep in mind that you'll face quite a lot of competition and sometimes applications will go unanswered.
So, a good idea is to reach out to people you already know or inside your network that might be interested.
Average Income: $15-$25/hour.
Search Engine Evaluator
This is a cool job in which you have to take a look at the search results and give feedback on how useful they are or the quality and accuracy of them. Search engines like Google, Yahoo! And Bing are constantly updating their algorithms to tweak those details, but nothing beats humans for that kind of evaluation, so that's where you can be useful.
If you want to start working as a Search Engine Evaluator, you can check out these websites: Leapforce, Lionbridge or Appen Butler Hill.
Average Income: $12-$15/hour
Niche Blogger
For this line of work you need to choose a topic that can offer clear value to readers. Blogging is becoming a very popular way for making money. The purpose is to create a go-to source of information in a certain topic, attracting advertising, affiliate marketing and sponsorship.
If you can organize your time and plan accordingly, you can write and promote your blog whenever you have spare time, and with a bit of work, start earning a passive income when people visit your website.
To start the first thing you need to do is create a website. You have to choose the host and then put together the rest. The most popular host is Bluehost and it only costs $2.95 per month.
Average Income: Varies.
Freelance Writer or Editor
Being a freelance writer or editor can give you incredibly flexible hours and it can be quite lucrative. The good thing is that you pick your own schedule and the topics and set your own rates. Another way to do this is by being a freelance proofreader, with this you can be inside the writing community when you don't have time to do composition.
To get started you have to browse through websites like Listverse, Worldstart or The Motley Fool that are always looking for freelance writers.
Average Income: $50+ per article.
Virtual Recruiter
If you have connections in your industry, maybe you can work by becoming a liaison between a company and candidates for hiring. You will do things like screen resumes, conduct interviews and post available jobs.
The rates vary depending on your experience and if you work as a freelancer or if you're working as a contractor. These websites can help you get started in getting a job as a virtual recruiter Upwork, Freelancer, SimplyHired.
Average Income: $20-$30/hour.
Genealogist
As weird as it may sound, a lot of people are interested in putting together their family trees for many reasons; knowing their origins, their history, or even just out of curiosity.
This line of work can be very flexible too, and the rates can vary depending on the size of the project and the complexity. You also get to choose how much work you take on; it's really all up to you.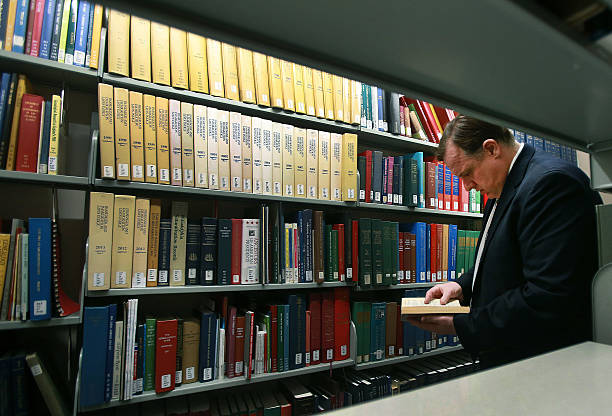 To get started you can set up a virtual storefront or advertise your services on varied websites, like freelance sites or Craigslist.
Average Income: $70-$700 per project.
Transcriptionist
This is another job that doesn't require much experience and it offers flexible workloads and hours. Even though it sounds easy, you need to pay a lot of attention and focus. It pays pretty well and if you manage to specialize in legal or medical fields, it can be even better.
To get started, you can check out some websites that specialize in transcription jobs, like TranscribeMe, Rev, Tigerfish or Quicktate.
Average Income: $15-$25/hour