Are you on the lookout for your next professional position, and curious where other professionals have their attention. Want to take your career to the next level and know which firms are the best ones to actually work for?
The companies on this list all receive huge amounts of attention from job seekers and pretty positive feedback comes from their current and former employees. They are overwhelmingly respected brands, many are known for their innovation and they are leaders in their industry. With this kind of reputation they are all names which job seekers vie to have on their resume – not only for the current experience but the further opportunities they open up.
The companies toping the 2018 list from LinkedIn were those which according to LinkedIn's own data had the highest employee growth, received the most interest from applicants, and engagement from its members, and successfully pulled talent away from other more established top companies.
We know you probably already know about giants like Google, Amazon, and Facebook – so we haven't included them here. Instead, you can discover some other firms that are also offering great careers and employee support.
Competition is fierce, so have you got what it takes to work for one of these top companies?
Salesforce
Cloud-based information technology company Salesforce topped the global list of best workplaces at www.greatplacetowork.com. This company fills its employees with warm feelings of care, giving back to the community, and teamwork, as well as being dynamic and innovative.
About the caring company culture, one employee notes: "The CEO is an amazing, visionary leader, who understands that business is not just about profit margins but also about improving the state of the world. If all CEOs/companies had the same perspective, the world would be a better place for all." The company also values professional development and excellence.
Unsurprisingly, it also made it on to the LinkedIn top companies list and Glassdoor's Best Places to Work rankings.
Adobe
Adobe is another top company which appears highly on numerous lists of top place to work. It is a clear industry leader in software development and boasts around 18000 employees worldwide. www.greatplacetowork.com identifies the friendly atmosphere, teamwork, and pride in working for the company as its notable strengths.
It is a company which invests heavily in supporting employees gain skills and reaches their career goals. Leadership skills are fostered in every employee, not just those in actual leadership positions. They also will support employees to engage in continued learning and pay for employees to complete various courses.
Stryker
Stryker is one of the world's leading medical technology companies and appears on the global list of best workplaces at www.greatplacetowork.com, as well as LinkedIn's list of top companies. It strives to make healthcare better, offering innovative products and services in orthopedics, medical and surgical, and neurotechnology and spine that help improve patient and hospital outcomes.
The company helps employees identify their personal strengths and provides support to makes the most of them and enhance performance and workplace relationships. Meaning and teamwork are identified as notable strengths of the company. It has around 30 000 employees around the world.
Accenture
Accenture worldwide management consulting firm, with over 400 000 employees in an impressive 120 countries. Recently it has acquired 37 new businesses with expertise across a range of industries and has developed an app, Sky Journey, where players can use real business solutions to run an airport.
This is another company which invests well in employee training and development, a strength which contributes to job satisfaction. Accenture's review on www.greatplacetowork.com has 87% of employees saying that their work-place is great and rank it very highly for atmosphere, challenge and communication and great bosses.
LinkedIn
LinkedIn excludes itself from its own list, but it appears at number 21 on Glassdoor's 2018 best places to work. It has appeared on the list consistently since 2013. Employees enjoy the company culture, which has an overwhelmingly young workforce and strives for diversity.
Many approve of the CEO and the positive outlook of the company make for good remuneration and perks. However, some did note that hiring preferences related to which university the applicant graduated from.
McKinsey and Company
LinkedIn called McKinsey 'a gateway to business stardom', pointing out it has been a breeding ground for 'Fortune 500 C-level titles, counting executives like Facebook's Sheryl Sandberg, Morgan Stanley CEO James Gorman and former Boeing CEO James McNerney as alumni'.
Apparently, it is also influential at government level around the world. Training and development opportunities are cited as a huge benefit of working for the company.
McKinsey told LinkedIn that "in all 60 countries where we hire, we look for very smart problem solvers,". They have about 25 000 employees across the globe.
Microsoft
This is another big corporate player in software development, which as the owner of LinkedIn, is excluded from their list of top companies.
It does, however, rank on Glassdoor's 2018 best places to work. Employees are enthusiastic about the company and claim to have a great work-life balance.
­
Uber
Uber is the ride-share company whose name is synonymous with shaking up the taxi industry, in America and across the globe. It has around 16000 employees globally.
Recently, Uber has certainly had its share of issues come up, but it is still growing and people still want to work for the company. It continues to attract good talent for other more established companies. Following its sharing of the relatively lackluster picture of diversity within the company, it is tackling it head-on now with a stronger focus on valuing diversity and supporting women and minorities.
Cisco
Cisco is the worldwide technology leader, that delivers intelligent networks and technology architectures, that rest on integrated products, services, and software platforms. It focusses on solving its customers important business challenges and is heavily involved in developing the Internet of Things.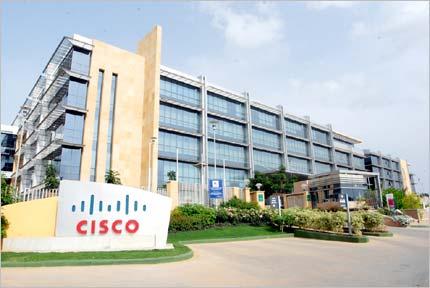 Cisco's key strengths are developing, resources to be successful and caring according to www.greatplacetowork.com, where it appears on its global best employers list. The company employs around 74 000 staff worldwide.
Very interestingly according to LinkedIn: 'for Cisconians who want to find a new role, the company offers opportunities to swap 20% of their job with someone else — or 100%. They also "allow employees to select their own job title in the employee directory. You never know what job title you may find".
Netflix
Netflix has proven itself a successful innovator in the entertainment industry and is now worth $100billion. It continues to attract loyal subscribers across the globe and invests in producing new and original content.
Netflix's new culture manifesto states: "our version of the great workplace is not comprised of sushi lunches, great gyms, big offices or frequent parties. Our version of the great workplace is a dream team in pursuit of ambitious common goals, for which we spend heavily."
It also places emphasis on diversity and actively not hiring jerks. It is team-oriented but wants that team to be comprised of only the best players. It is not your typical Silicon Valley corporate playground, is a little quirky, and can be a high-pressure environment.